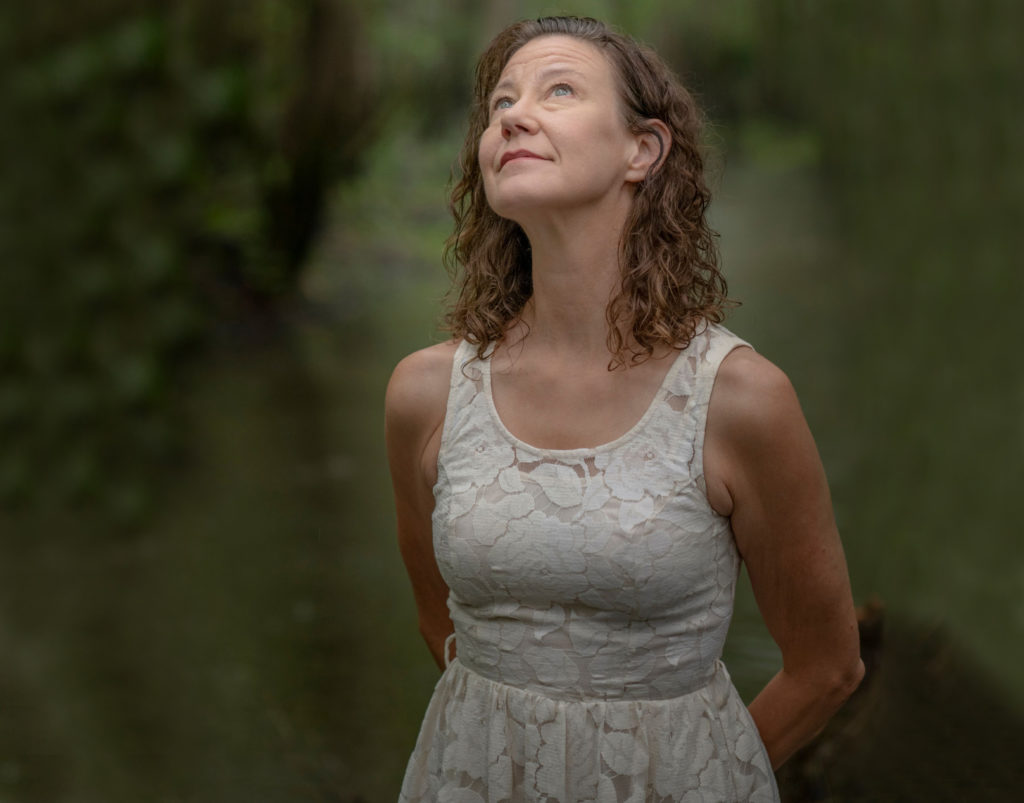 The southern songwriter/poet joins esteemed label Kill Rock Stars for her new album, CURRENT — OUT NOVEMBER 3

The First Single LIVE THROUGH IS OUT NOW
August 22, 2023; Charleston, SC: South Carolina songwriter-poet Danielle Howle has signed with esteemed label Kill Rock Stars to release her 16th album, Current, out November 3. Today, Howle is releasing a lyric video for the first single, "Live Through," which features an explosive vocal performance and the lyrical intensity she's become known for over her decades-long career. As an artist-poet, Howle is a natural storyteller through song. She makes the biggest impact by sharing simple truths. Her music comes from a place of self-awareness, and is on a perpetual journey of self-discovery. She balances powerful style with conversational lyrics, sharing her honest experience of life.
Known for captivating audiences with her stunning vocal ability, contagious energy, and seasoned songwriting skills, Howle's music ranges from country-swamp-blues to Americana with country, southern rock and folk influences. Over the years, she's been compared to Patsy Cline, Nina Simone. and writer Flannery O'Connor. The New York Times called her "an extraordinary mind, a southern storyteller with a gorgeous sense of melody that should be pouring out of stereos everywhere," and Newsweek wrote, "Howle sounds as soothing as Karen Carpenter, as graceful as k.d.lang and as Saturday-night worn as Patsy Cline."
Howle explains that "Live Through" was inspired by the challenges of communicating effectively and respectfully with others. "I freestyled this song at live shows for a while before the lyrics settled into a humorous, stitched-together quilt of internal dialogue and realizations in the verses and then an empathetic question in the chorus, setting up the message in the bridge. I love the space just before the band's final notes decay at the end of each verse phrase, which reduces (to a second or so) of complete quiet. That silent moment before the band re enters the musical commentary (at the top of each phrase) helps the verses move. The arrangement creates a loop between internal dialogue and what could be spoken to others."
Howle has shared stages with myriad legendary acts from a dizzying variety of artists, including Bob Dylan, Bonnie Raitt, Sam Bush, The Avett Brothers, Fugazi, and the late Elliott Smith. The broad scape of her artistic supporters speaks to her ability to entertain and engage a crowd.
Through her expansive career, Howle has demonstrated prowess at every turn–from the early band days, to the later eclectic acoustic and electronic years, and everything in between. She's not only a seasoned recording and touring artist, she's also turned her hand to successful production, soundtrack collaborations, and a variety of commercial music work.
---
"an extraordinary mind, a southern storyteller with a gorgeous sense of melody that should be pouring out of stereos everywhere…"
– The New York Times
"Howle sounds as soothing as Karen Carpenter, as graceful as k.d.lang and as Saturday-night worn as Patsy Cline." – Newsweek
---
FOLLOW: