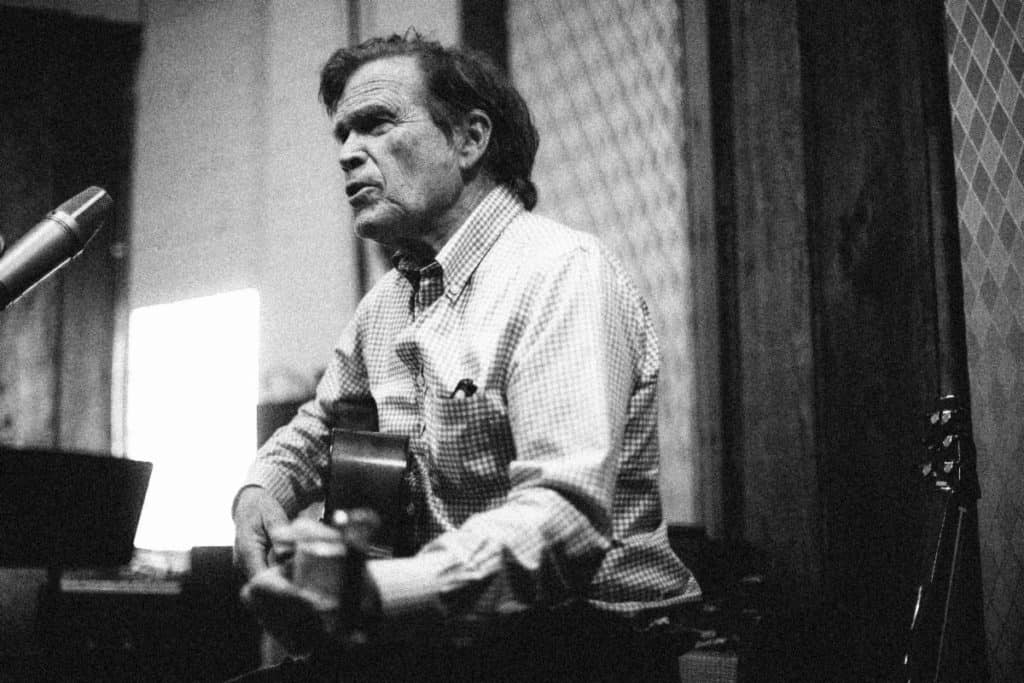 SUPER-PRODUCER TUCKER MARTINE CELEBRATES HIS FATHER, NASHVILLE SONGWRITERS HALL OF FAMER LAYNG MARTINE JR., WITH NEW ALBUM MUSIC MAN
It's a fun, frisky, breezy listen" —American Songwriter (4 ½ out of 5 stars)
OUT THROUGH BLOODSHOT RECORDS/KILL ROCK STARS MAY 19, 2023
Nashville, TN; May 19, 2023: Today, octogenarian Layng Martine Jr., a Nashville Songwriters Hall of Fame member whose songs have been hits for Elvis, Reba, Jerry Lee, The Pointer Sisters and many others, releases his debut album, Music Man. To celebrate, Layng is sharing an in-studio video for the effervescent "Little Bit of Magic," filmed at Flora Recording and Playback. No Depression writes, "Music Man is the feel-good album of the year, and it illustrates Martine's gift for weaving ingenious, often humorous lyrics (Ray Stevens was Martine's earliest supporter) and rollicking music that encourages listeners to roll back the rug and dance." You can listen to new interviews featuring Layng as well, including Otis Gibbs' YouTube convos (check out "Breakfast with Merle Haggard") and "Wheels Off with Rhett Miller," where he banters with the Old 97's frontman.
Music Man is the first new release on the newly launched Bloodshot Records in conjunction with renowned indie label Kill Rock Stars. The album sessions were put together by Layng's son, super producer Tucker Martine, and recorded at his Portland studio, Flora Recording and Playback. Tucker, who also plays drums on the album, is known for his production work with My Morning Jacket, Sufjan Stevens, Neko Case, and First Aid Kit as well as the new Grammy-winning Madison Cunningham album.
For the sessions, Tucker assembled an inspired cast of musician and guests (Scott McCaughey, Peter Buck, Laura Laura Veirs, Bill Frisell, k.d. lang, among others) at his Portland, OR studio, Flora Recording and Playback, as a Christmas gift to Layng. Music Man has a vintage sound that might make you think you're listening to a '70s reissue on Light in the Attic or Bear Family rather than a brand new recording.
These days, Layng and his wife Linda split their time between Nashville and Rhode Island. His life has had its share of triumphs and tragedies. Layng's 2019 memoir, Permission to Fly, details his early wandering days, his time as a songwriter in Nashville, and the car accident that left his wife a paraplegic. He was inspired to write a memoir after his "Modern Love" essay for the New York Times about the incident, which shared details of their life post accident with candor and humor and became one of its most shared columns.
CHECK OUT LAYNG'S BANDCAMP PAGE HERE
Speaking Across Generations: Layng and Tucker Martine (By Patterson Hood)
The occasion is Music Man, the wonderful new album by veteran Nashville based songwriter Layng Martine Jr.. A long-time dream project instigated by his son, Portland Oregon based super-producer Tucker Martine. A new Tucker Martine production is in itself an event due to his track record. His studio, Flora Recording and Playback has brought us wonderful albums by the likes of My Morning Jacket, Sufjan Stevens, Neko Case, Case/Lang/Viers, The Decemberists, M. Ward and Laura Veirs (who happens to be his wife as well as one of the country's most underrated artists) among many others. Layng is a member of the Nashville Songwriters Hall of Fame and has quite the track record as a workingman songwriter (Elvis Presley's last-ever session included a Layng Martine Jr. song) and quite the fine voice himself. You can add in the Father/Son part of the story, which is alway an interesting dynamic, but the cherry on top of it all is that the album is a damned fine record. Period.
Music Man started off as a Christmas gift from Tucker to his father a few years ago. Five days of studio time to record, plus his services as a Producer, Drummer and Engineer and the necessary time for mixing, etc. A wonderful present to make a wonderful album. Tucker picked the songs from Layng's extensive catalog, some dating as far back as 1964, selected the musicians to accompany and put it all together. Notable among the players, Peter Buck (R.E.M.), Bill Frisell, Laura Veirs and K.D. Lang as well as a wealth of other talented musicians. Special kudos to Tucker for handling the drum duties with aplomb. The resulting album is neither retro nor modern, inhabiting some timeless space that speaks of the generations of songs it contains. The songs literally sparkle with excitement and vitality and give new credence to the term "good time music".
Talking on the phone to the Martine's, junior and senior, my first impression was seeing where a lot of Tucker's warmth of personality must have come from. Speaking with them made me look forward to a time when we can all hang out over dinner and maybe a few beers. Their joyousness about the project translates into the sound of the record, as it literally sounds like a wonderful time occurring and being captured onto tape.
Immediately evident in talking to the two generations of Martines was the deep love and mutual respect for each other. As artists, fathers, people. They both spoke of what each had personally gained from the wonderful time they had creating this project and an appreciation of the gift they were to each other. Neither harbored any illusions about the nature of the current music business and where an album like this would sit in the grand scheme of such things. A hit record wasn't ever the point of this type of thing. What they did create is a fantastic record that rewards repeated listens and holds its own among the best of the releases we'll hear this year. A record that holds up alongside the best of both of the artists who created it. A record I plan to return to again and again.
—Patterson Hood (writer, artist and long time member of Drive-By Truckers. Like Tucker, also a second-generation musician and son of Muscle Shoals bassist David Hood.)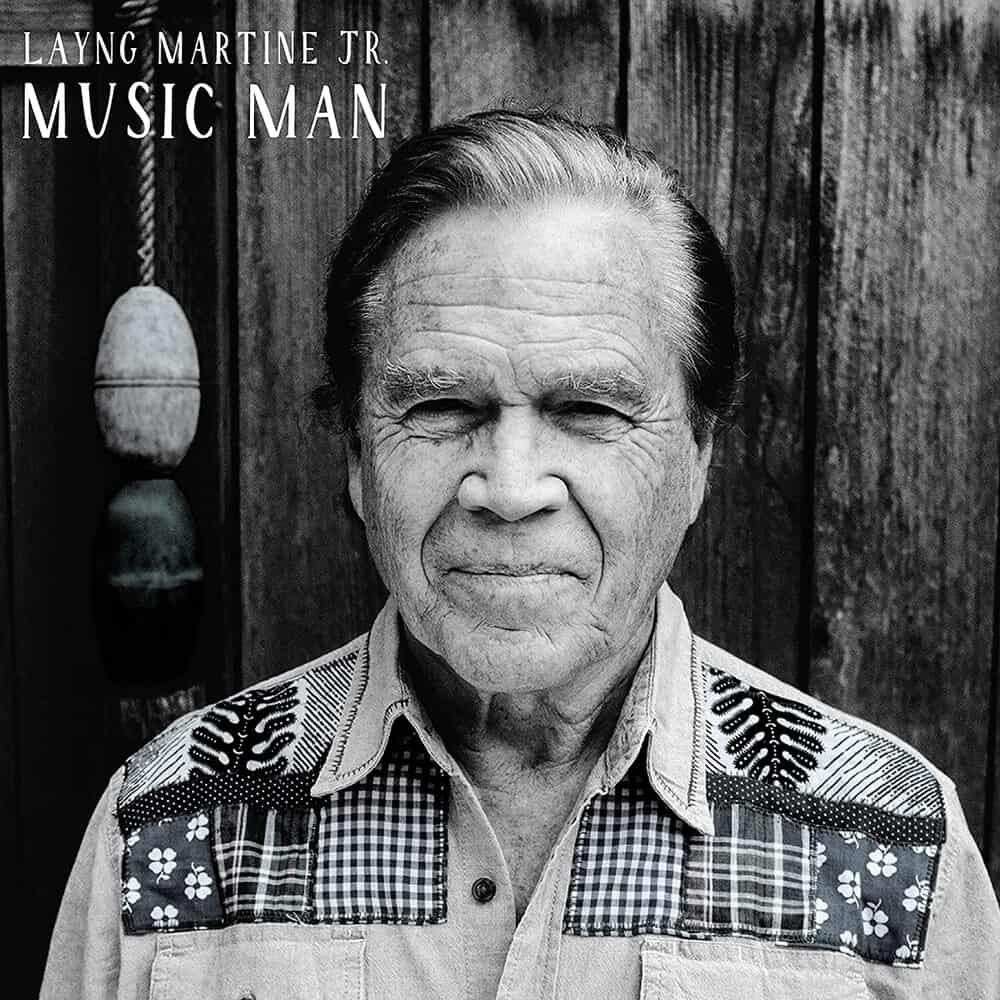 ---

RECENT VIDEO